Addng border to an image using gimp in linux
Here is how we can use gimp to add border to any image. For example to the image below we can add a colored border
The image with border will look as below.
The color of the border and the thickness can be configured as given below.
Open gimp, and click on
file->open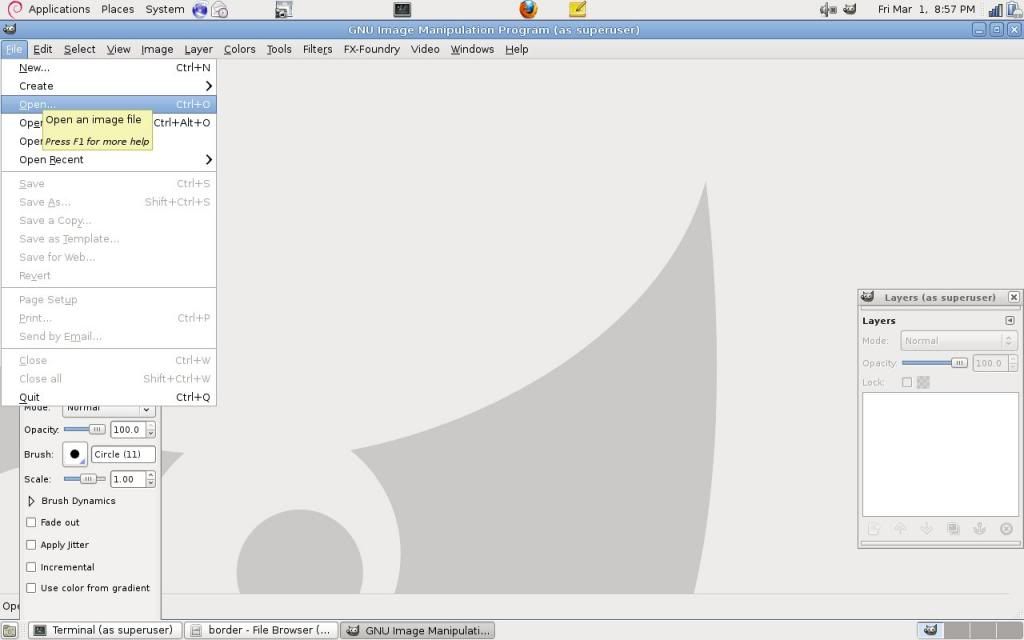 Then browse the image to which the border has to be added and click on open.
The image will open in gimp as a layer. Now click on
filters->decor->add border.
A menu as shown below will open.
The first two options are the thickness of the border in the x and y directions respectively.
The third option is to choose the color for the border.
The fourth option allows us to choose the spread of the color. By default the color will be evenly spread, but if a higher number is given here the spread will be uneven with darker at certain places and lighter at the other.
Now click on OK.
Gimp will create the border for the image.
Now to save the image in jpg format, click on
file->save as
In the window that opens Enter a filename, and choose the file type as jpg among the options in the right corner.
Click on save,a window will be shown prompting you to confirm if you want to export the image to jpg format. click on export.
In the next window the image quality can be controlled by choosing the appropriate number against the quality and click on save.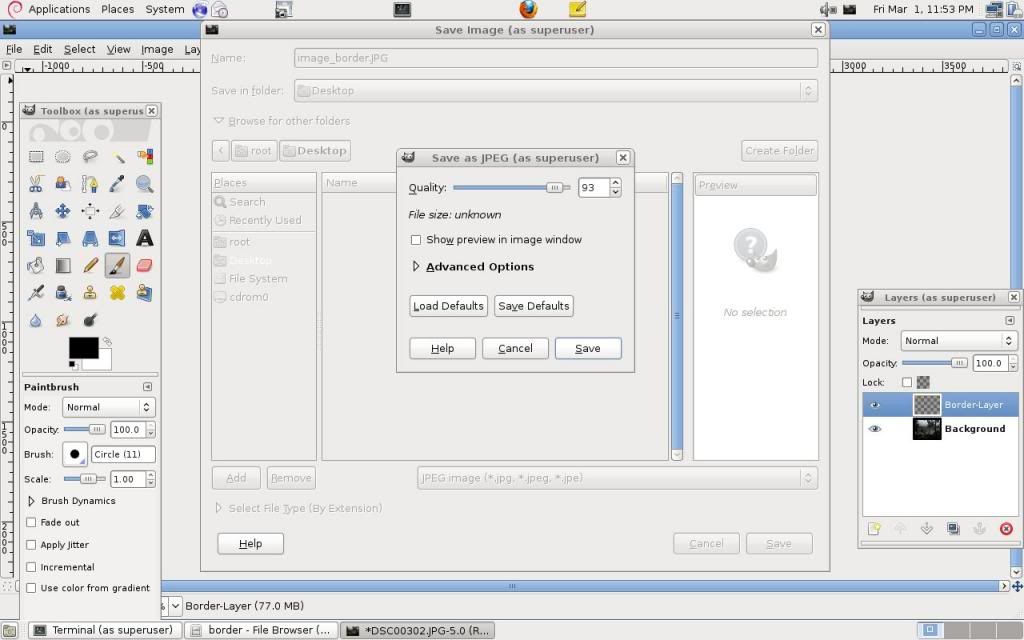 The image with the border should be ready.